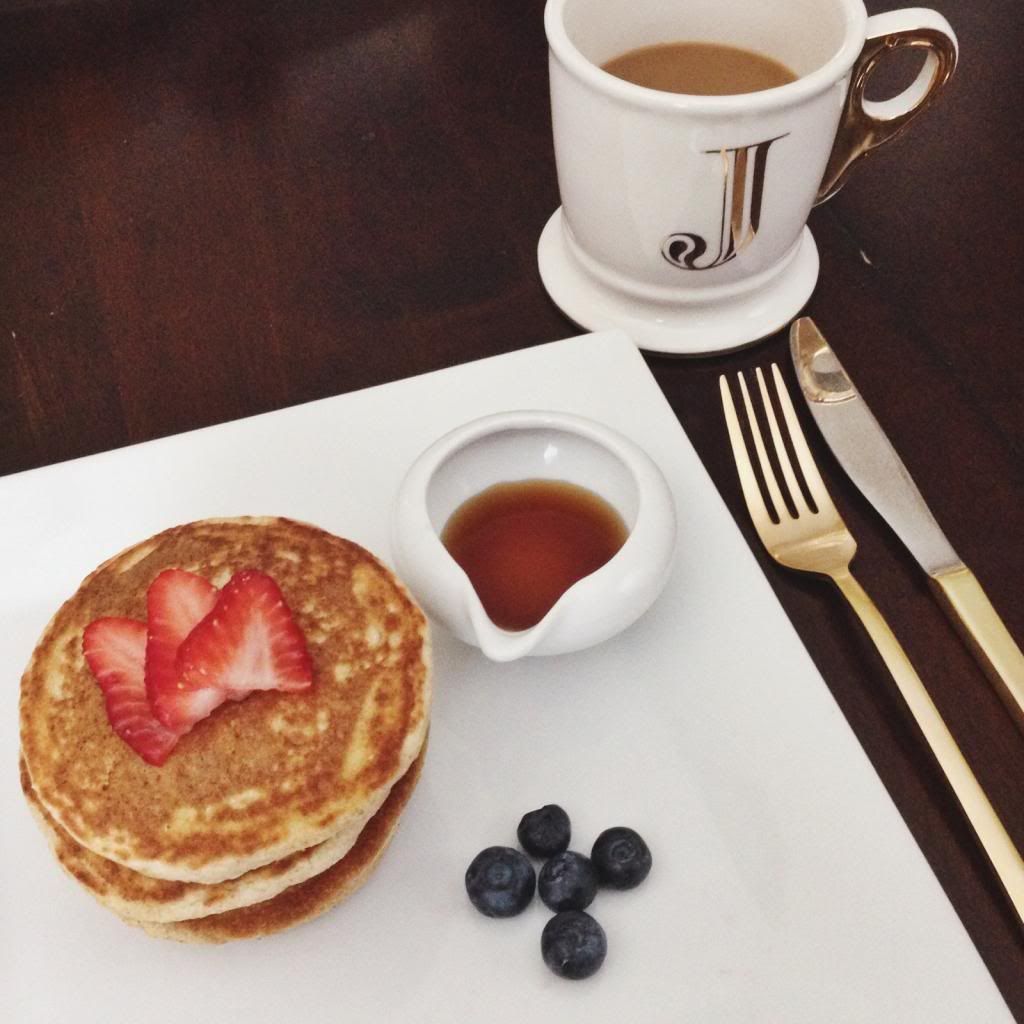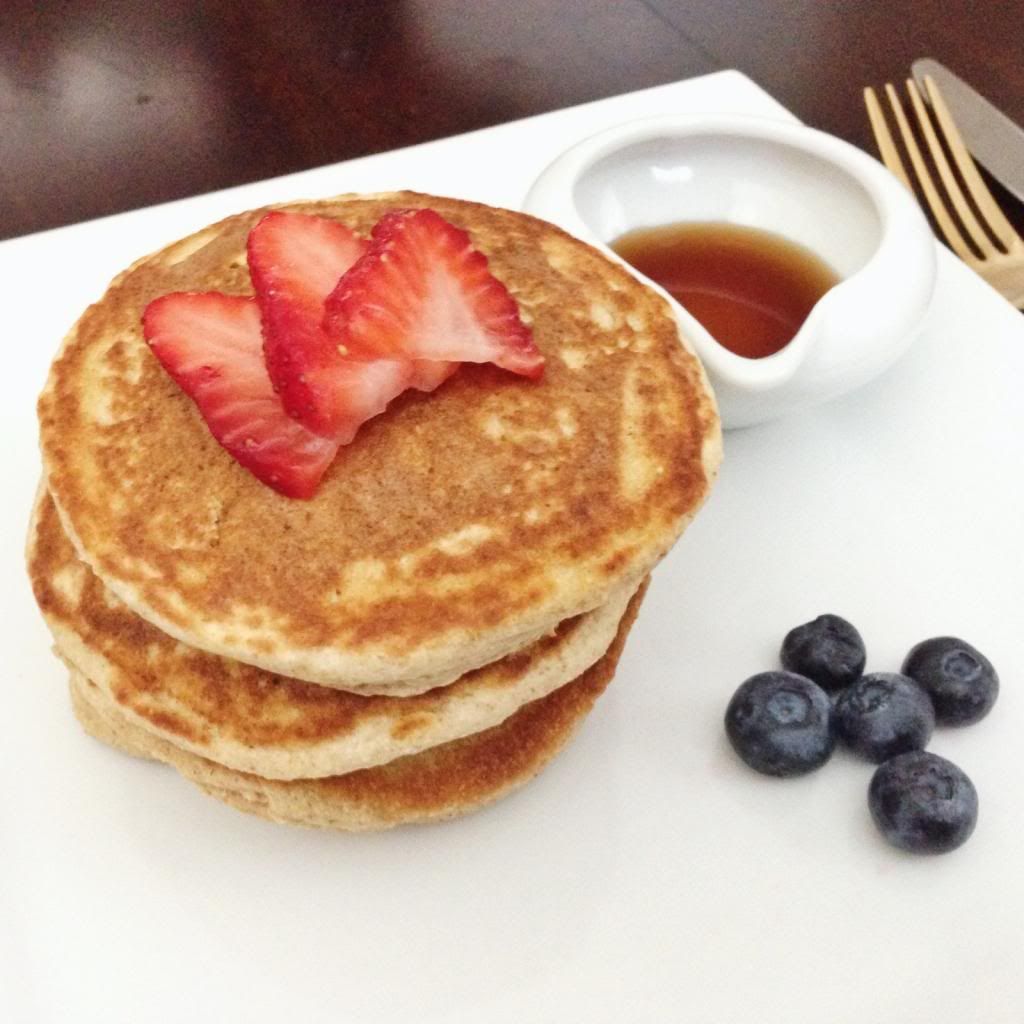 Oatmeal Pancakes


It's been a while since I've posted anything food-related, but I recently discovered a healthy alternative to those good ol' sunday brunch pancakes and had to share. I'm slowly jumping on to the health-kick movement with my regular juicing and now progressing to trying out healthy-alternative recipes. I eat oatmeal pretty regularly and I do like to indulge in Sunday brunches and breakfast foods. This recipe has combined the two to satisfy my flapjack cravings and make them entirely guilt-free for me. Add desired fruit/toppings to your liking.
-Ingredients-
1¾ cup freshly ground oat flour (grind up whole oatmeal with food processor or vitamix)
1 teaspoon sugar
1 tablespoon baking powder
¼ teaspoon salt
1 cup milk
1½ tablespoons canola oil
2 large eggs
½ teaspoon vanilla (optional)
-Directions-
Pre-heat electric griddle to 375 degrees..
Add all dry ingredients to a mixing bowl and whisk together.
Add all wet ingredients to a 2nd mixing bowl and whisk together.
Add dry ingredient mix to wet ingredient mixing bowl and whisk till it just comes together.
Lightly spray your hot griddle with cooking spray.
Use a ¼ measuring cup to scoop the pancake batter onto the griddle.
I cook my pancakes 1 minute 45 seconds on the first side and 2 minutes 15 seconds on the second side for perfect pancakes, this may vary on your griddle.
Bon Appetit!
Recipe from
The Food Prepper