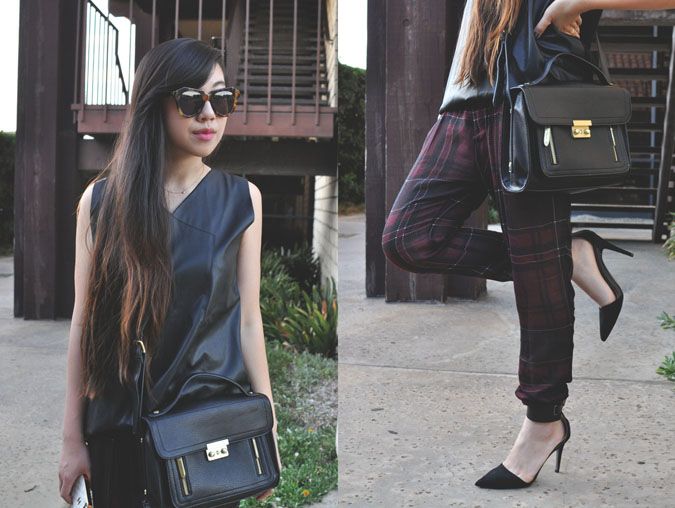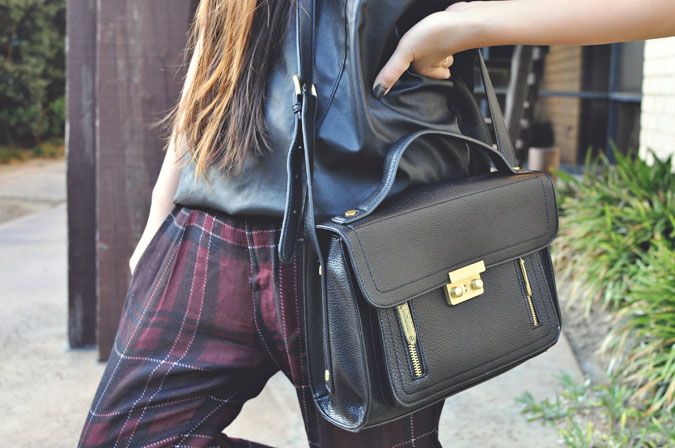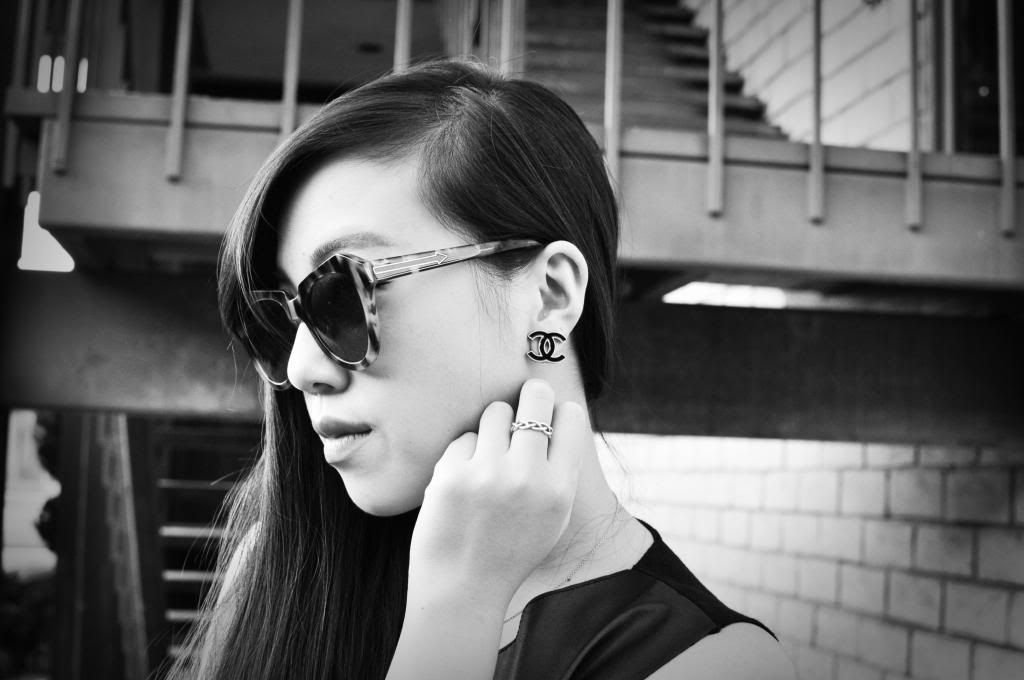 Pants, Zara | Leather top, Zara | Bag, 3.1 Phillip Lim x Target | Earrings, Chanel

Plaid makes me reminiscent of grunge in the 80s-90s. I like the casual appeal of plaid when rocked with band tees and torn up denim...but I'm also a fan of how refined plaid can be worn as well. There's prep school plaid, there's grunge and then there's this kind of in between which I feel these pants falls under. It has a loose harem-like fit which makes it great to wear on an everyday basis. Even paired with heels gives off a casual look that I'm currently into. Minimalistic items paired with a statement piece. I definitely feel like the bordeaux wine color with the black print makes for a more sophisticated look.
I also decided to finally wear out my Chanel earrings that I got many many years ago. I hold them near and dear to my heart because they were the first Designer item that I purchased myself! You just never forget those moments.

p.s. The pants are a bit on the sheer side but that can easily be fixed by wearing some black shorts or black leggings.