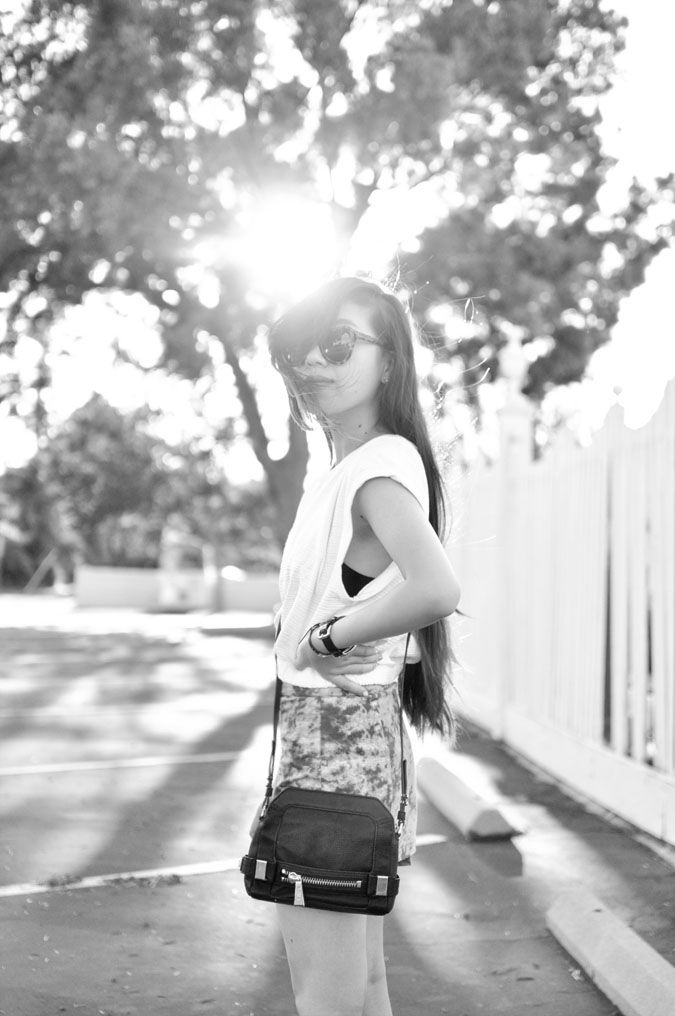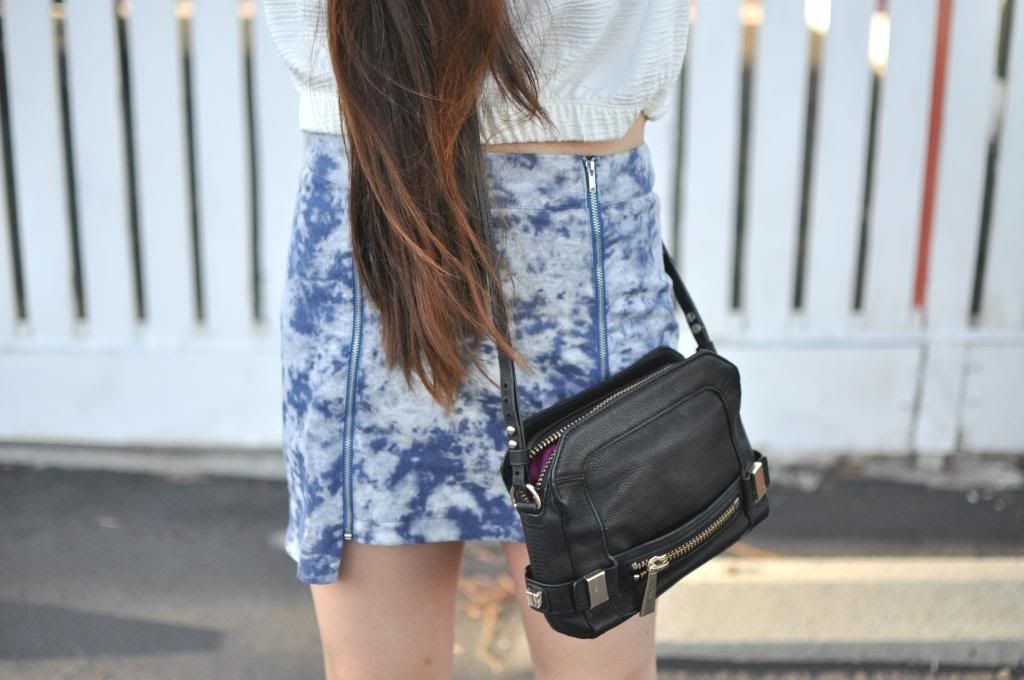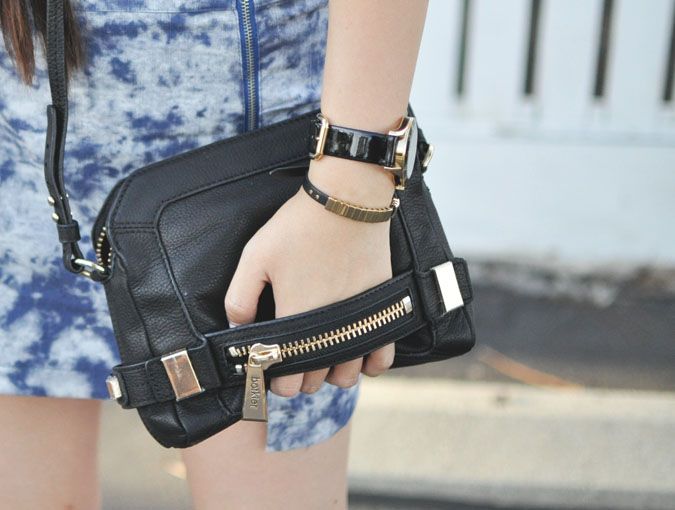 Crop top, Zara | Skirt, Tobi | Bag, Botkier | Sandals, Prabal Gurung x Target
Skirts and crop tops are something that I've really been liking for spring/summer that I think will carry on into fall. Actually crop tops with anything high-waisted. I wanted to keep this look a little more casual by adding the simple top, which is actually made of a sweatshirt material and cinched in by an elasticized waist to make it look less baggy. Super easy to wear and really comfortable. I like this skirt because of the print and the ash blue denim-like color. Reminds of of cloud-gazing, but that could just be me. The unique cut is what drew me to it with the different length panels and zipper detail.
Also after patiently waiting for the Botkier Honore to restock in the first round of colors that came out, I was ecstatic to find that they released fall colors! All truly beautiful with a deep burgundy and this black one. I went with the black because as always, I love a black and gold piece. It can be worn as a cross-body or as a clutch which I kind of demonstrated above. Versatility in a bag is definitely a plus.