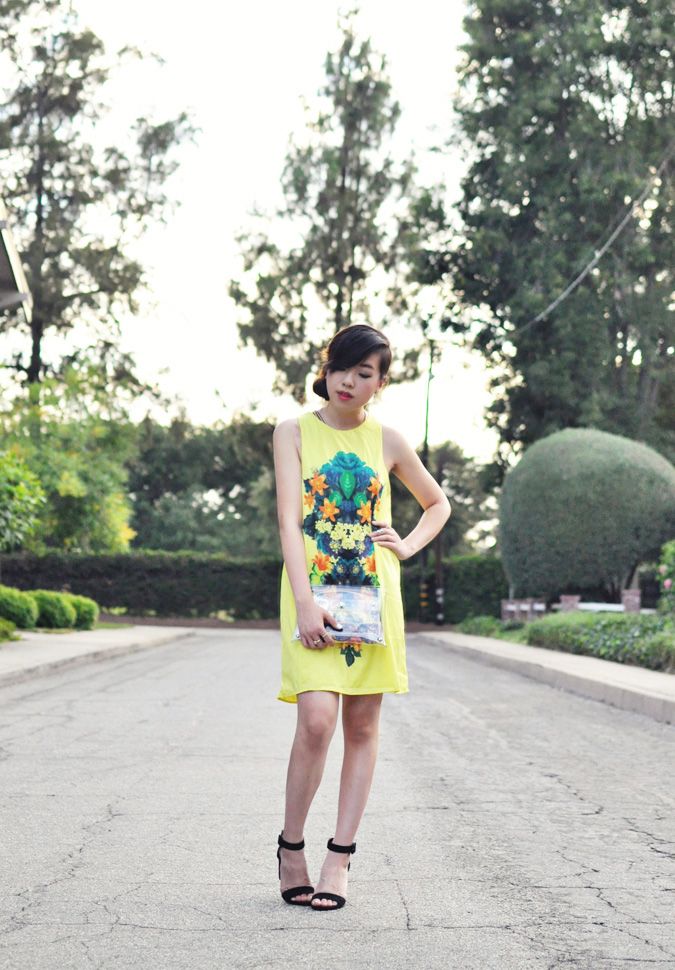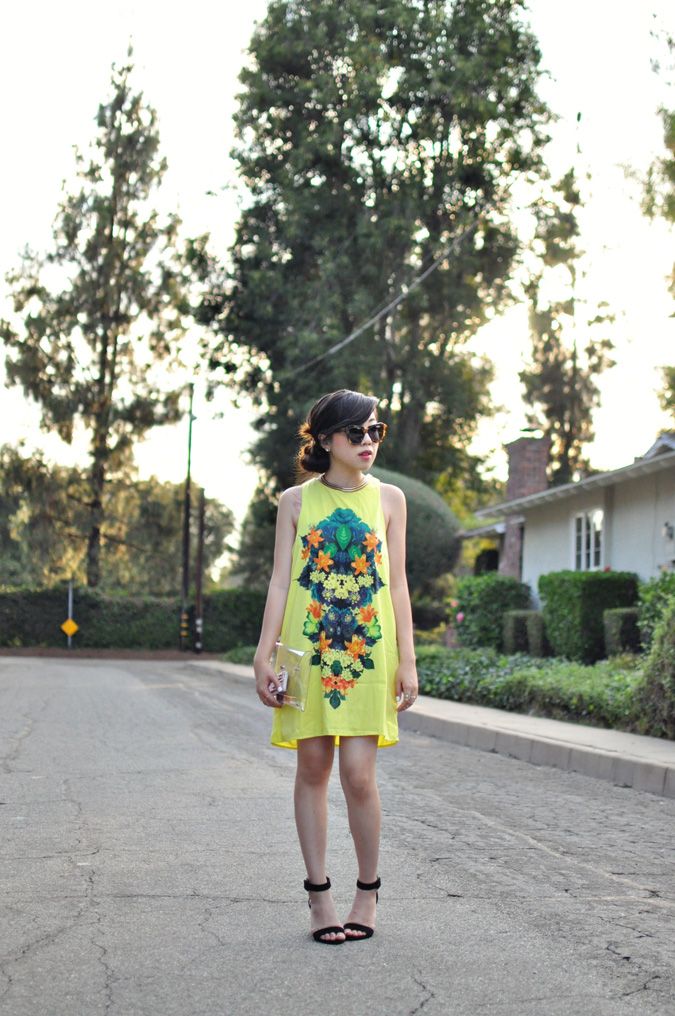 Sonic Garden Dress
, Nasty Gal | Shoes, Zara |
Clear clutch,
Nasty Gal | Sunglasses, Karen Walker
As much as I am a fan of black and white, I'm also a sucker for a good floral piece. This mirrored dress is a perfect summer item with the bold neon yellow color and the bright floral print. It's a gorgeous dress and paired with minimalist heels makes for a cute day date/date night outfit.
If you follow my blog, I'm not one to often put my hair up but this insane summer heat is getting to me and I've been tempted to chop it all off. I thankfully opted for this little unintentional side knot bun instead.
Lucite and clear clutches are a statement accessory/handbag at the moment and I think it's a quirky twist on the "What's in my bag?" concept considering there's no mystery left when carrying one of these. I'm the type of person who likes to keep their whole life in their bag so I really have to put some thought into my absolute necessities when using this clutch. Some sunnies, my iPhone, and my YSL lip stain are a few of those things. A cute solid coin purse also works well to keep your id, credit cards, etc. neatly organized and hidden safely away too.