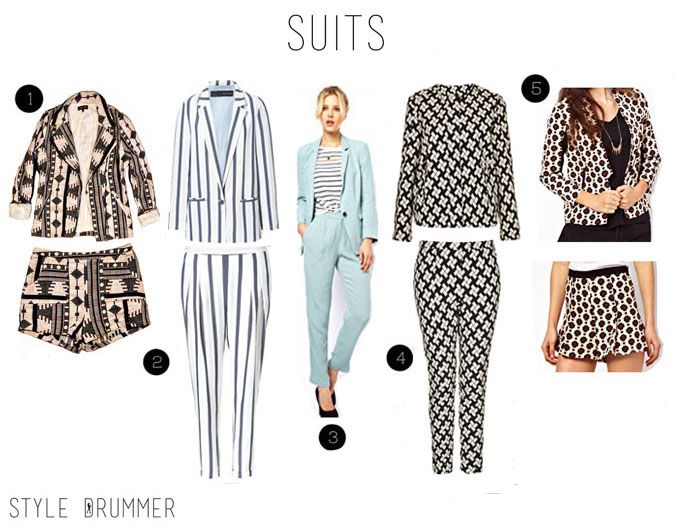 Trending S/S 13: Suits
1. Lulu's: Tribal Print Short Suit (
Here
)
2. Zara: Striped Suit (
Here
)
5. Asos: Geo Tile Short Suit (
Top
and
Bottom
)
For this spring, suits have been huge. We have also been seeing a lot of patterned prints from all of the designers. Mix those two concepts together and you get the ultimate Spring Trend piece: Patterned Statement Suits!
If you want to ease into this trend, go for a playful solid colored suit like the blue/mint one. Shorts suits are another way since they give off a more casual vibe. Patterned suits are amazing in that you can dress them up or down depending on the pattern and your accessories! They can also act as separates so you can incorporate them into other outfits (like
this
and
this
)
Here, I picked some bold prints for suits (with the exception of the center one) that are sure to make a statement this season.