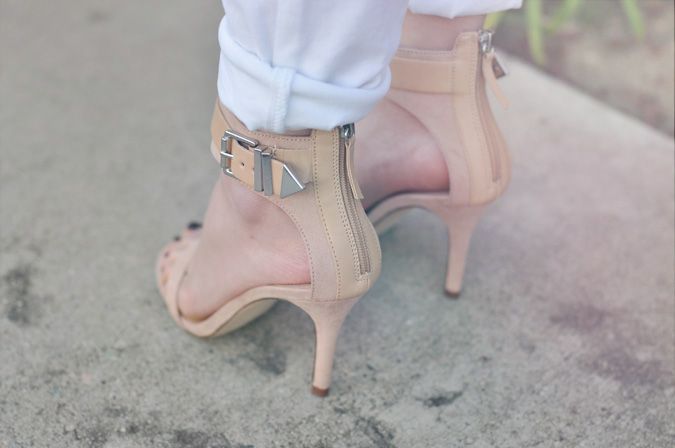 Yesterday was finally Daylight Savings Time and I remembered to set all of my clocks to Spring Forward! Sure we lost an hour of sleep, but for us bloggers we definitely can appreciate the extra hour of sunlight gained (equates to an extra hour of shooting!) With the time change and the weather warming up it's feeling a lot more like spring, which officially begins the 20th of this month. Spring always brings out the floral prints, circle skirts, and sundresses girl in me.
These nude Zara sandals are the perfect shoes for spring. They can be used to dress up an outfit or just tie a casual outfit like this one together. Also, after receiving numerous compliments on my black Botkier, I couldn't resist but get the Botkier Valentina satchel in Cinnamon too.
Seriously, the all around perfect everyday bag.