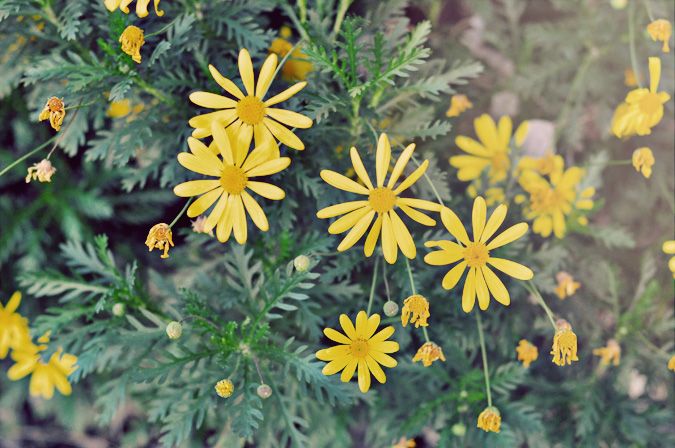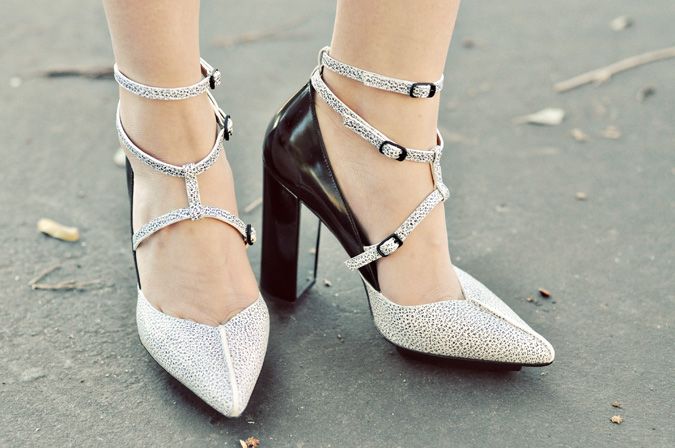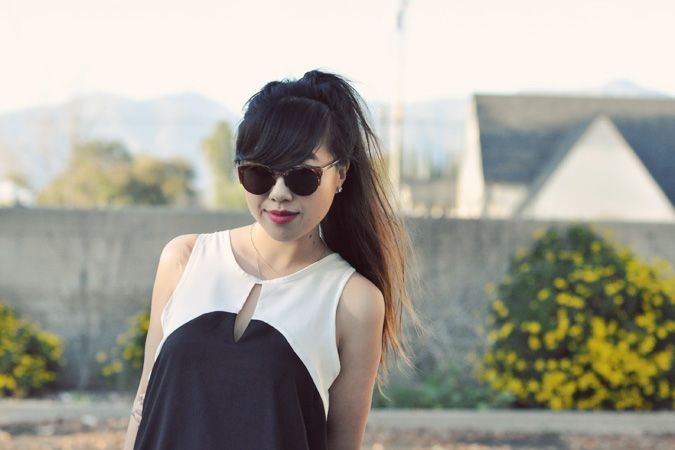 Feeling that 60's vibe in this look with the monochrome and daisies. My first post with my hair in a ponytail! I rarely ever have my hair tamed enough to pull back into a pony tail. I felt it suited my outfit for the day--and I had a ton of fun with it. Maybe too much, if you can tell.
This PixieMarket dress is super cute with key hole details in the front and back and is a comfy and chic piece that can be an outfit in itself. I especially love the monochrome contrast. I'm going all out with the monochrome trend this season. Which brings me to this awesome pair of shoes by
3.1 Phillip Lim.
Speckled black and white with a strong sturdy black heel, the perfect pointed toe and completely cool strap details, the design and craftsmanship on these babies falls nothing short of amazing. It's no surprise that he's one of my favorite designers.