Chorizo, Mahon Cheese, Membrillo con Tostado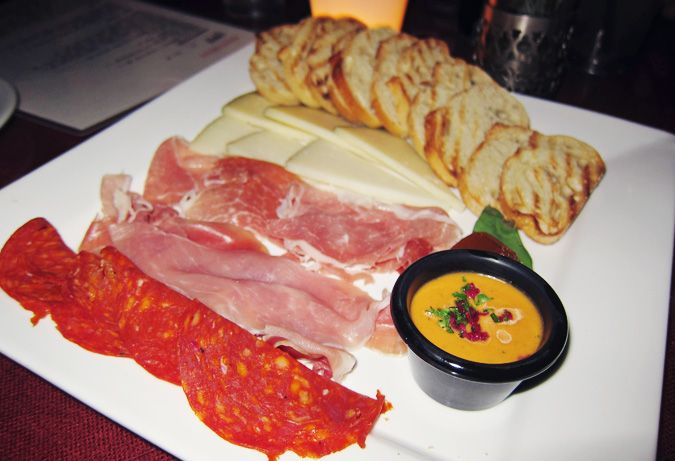 Jamon Serrano, Prosciutto, Salami, Iberico and Manchego Cheese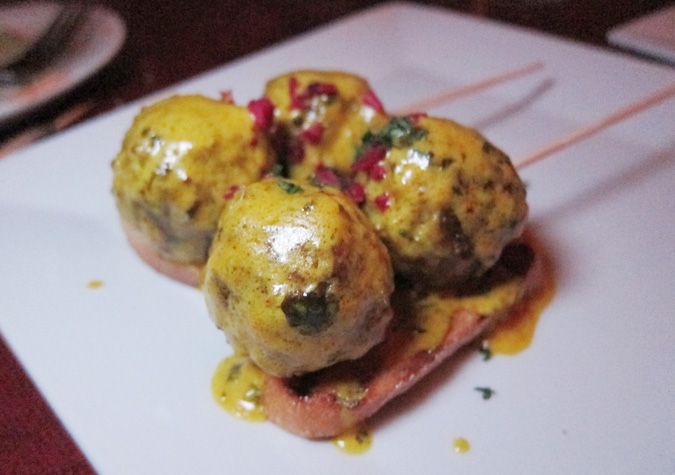 Albondigas (Spicy Beef Meatballs in Fenugreek Sauce)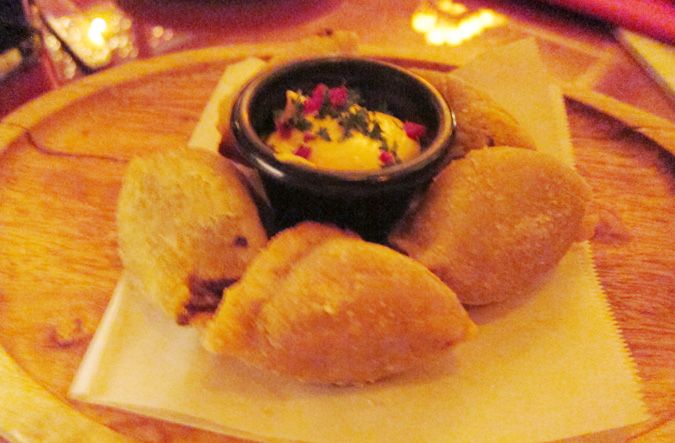 Beef and Brie Empanadas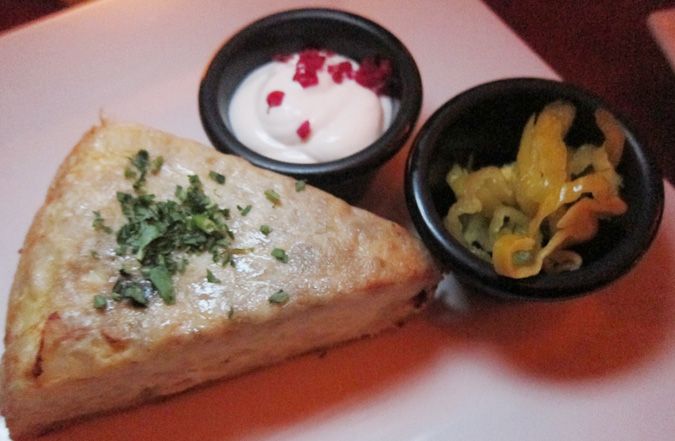 Tortilla Espanola (Spanish Omelet, Onion, Eggs, Potato)
Chorizo and Mushroom Lasagna
Beef Skewer with Horseradish Aioli
Goat Cheese Tostado, Honey and Figs
I have a newfound appreciation and love affair with spanish cheeses after visiting a cute spot, Manchego in Santa Monica. I like going to places that offer small plates and tapas style dining because it gives me the ability to try a variety of dishes. My favorite Spanish cheese is Manchego--it is a mildly firm and buttery cheese, but I especially love its signature gorgeous dark braided rind, so pretty!
My top dish is the Chorizo Mahon Tostado. I'm actually drooling looking at these pics while writing this post. It was the perfect bite, the smokey salty chorizo combined with the creamy mahon, topped with a burst of blackberry. Heaven. My second fav was the Albondigas, super flavorful. The sauce was creamy and spicy, a fine accompany to my glass of wine.
Each plate was small but bursting with flavor. Located on Main St in Santa Monica (full of life if you're going on a weekend evening), I will definitely be returning to this little gem. Also, NO corkage fee!