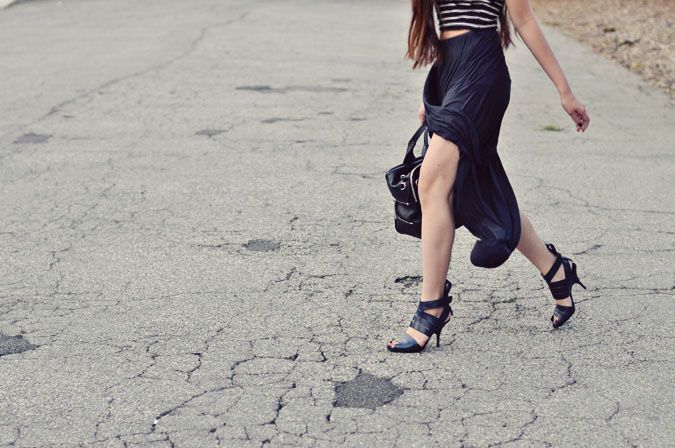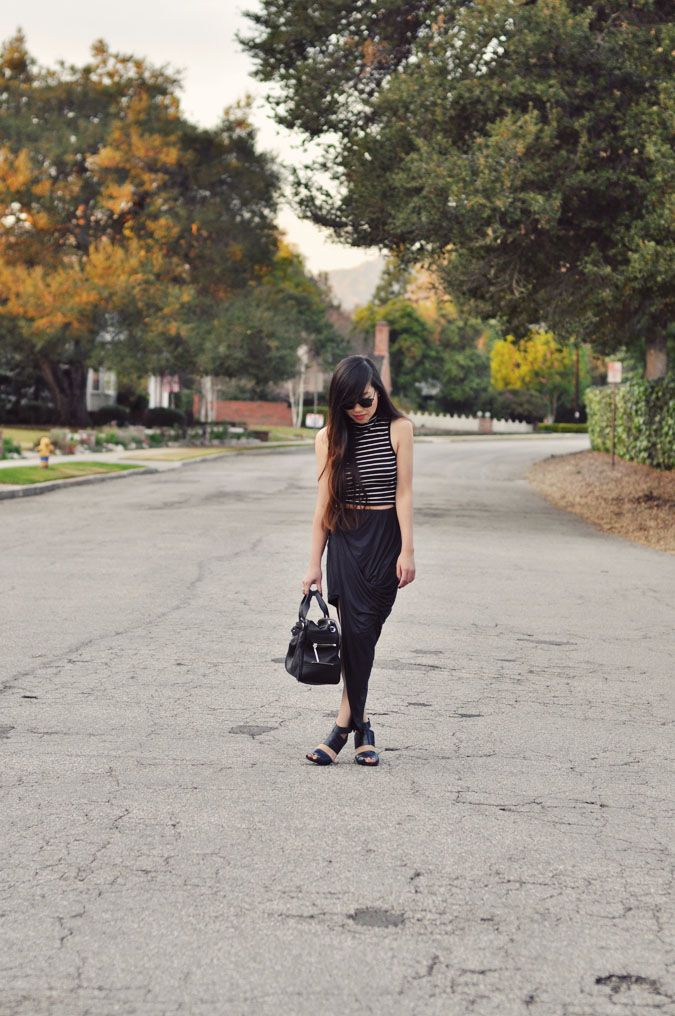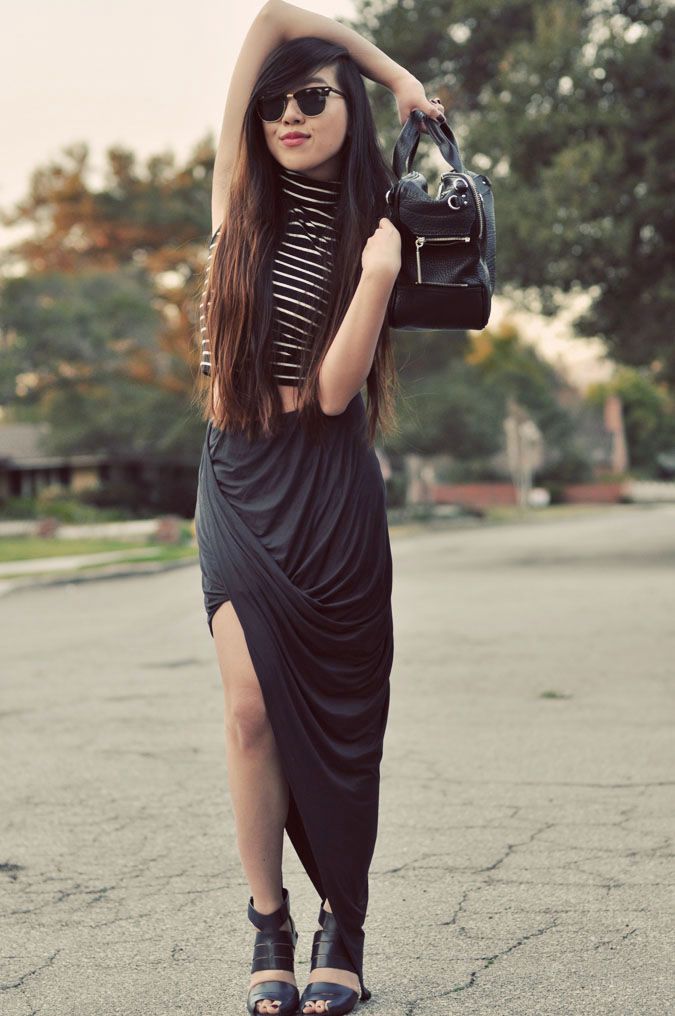 Top, Forever 21 (similar one here). Draped skirt, 2020ave (on sale now). Bag, 3.1 Phillip Lim. Shoes, Alexander Wang. Clubmasters, Ray Ban.
Once I got a little taste of that LA warmth I had been missing, I immediately grabbed at the chance to wear my new draped skirt. I like the grecian drape of the fabric and the movement when I walk. Asymmetrical hemlines are making a comeback this season and the asymmetrical twisted design of this skirt is pretty flattering. The leg peep is always a plus. I selected a fitted striped cropped turtle tank to pair with this serious drape. It's made of a microsuede fabric so it's light, flows beautifully, and feels oh so soft against the skin.
Onto these Alexander Wang shoes. Usually strappy shoes tend to be dressy, but the navy color and modern design makes it casual enough to be paired with any outfit. And how cute is AWang's take on a modern bow tie on the back detail? I must say that I'm a sucker for anything Awang.