Potato Rosti.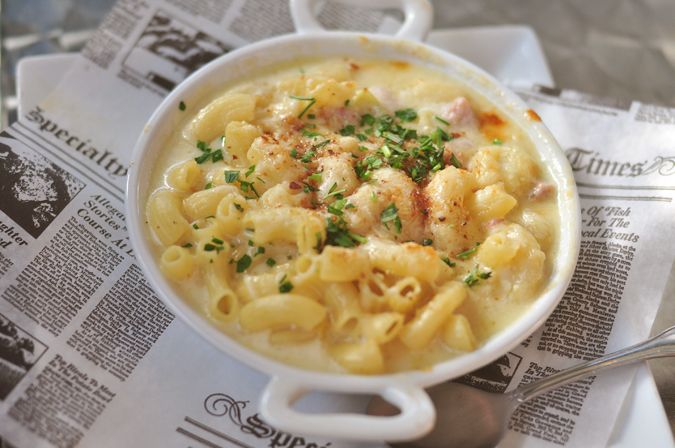 BBQ Short Rib Sandwich.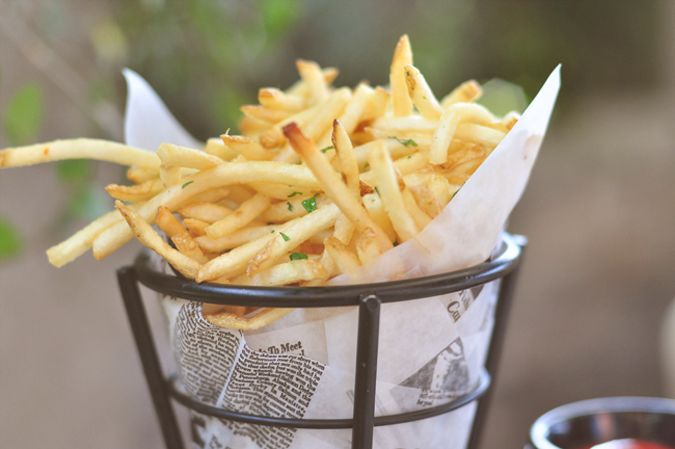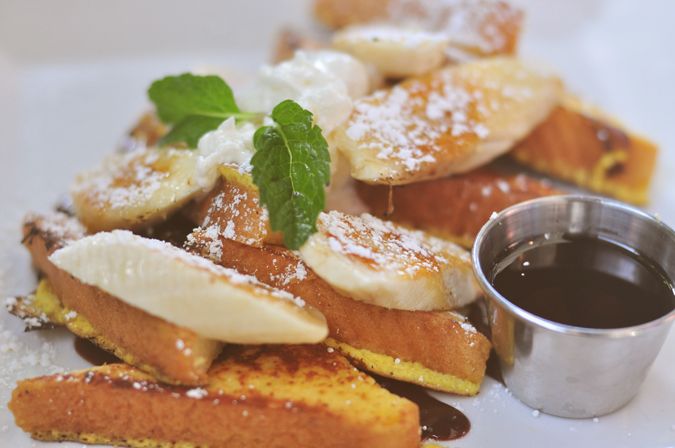 Brioched French Toast with Bruleed bananas.
Brunch is one of my favorite meals of the day.
Plate 38
is a cute local spot with some great brunch options. I loved how they added the newspaper detail with some of their dishes. And doesn't everything just look better in cones? How food is styled and presented makes all the difference!
The mildly salty smoked salmon sitting on a crispy bed of shredded potatoes was the perfect combination of textures.
The fried egg and capers really put it over the top and is a brunch food winner in my book! The toasted sourdough was a nice vehicle for the tender melt-in-your mouth Shortrib and the mac n cheese was cheesy goodness.
I think Brioche Bread is a clever way to make French Toast because it is spongy and can soak up the custard. Crispy and gooey, bruleed bananas, drizzled with Nutella...It was the perfect start for Food Friday.
Plate 38