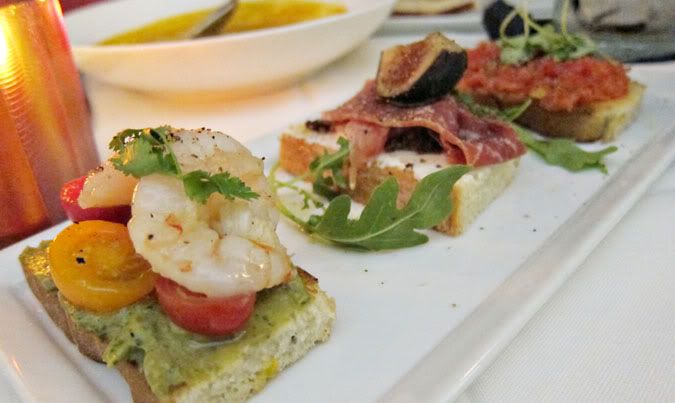 Crostinis from left to right. Shrimp, Avocado, Cilantro, Tomato. Prosciutto, Ricotta, Fig, Olive, Walnut.Boquerones, Tomato, Charmoula.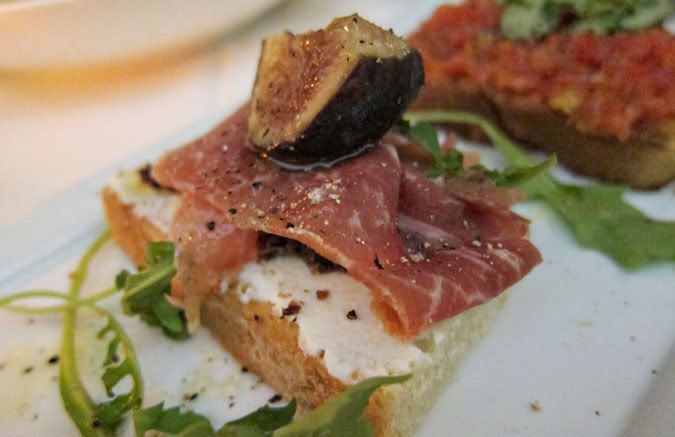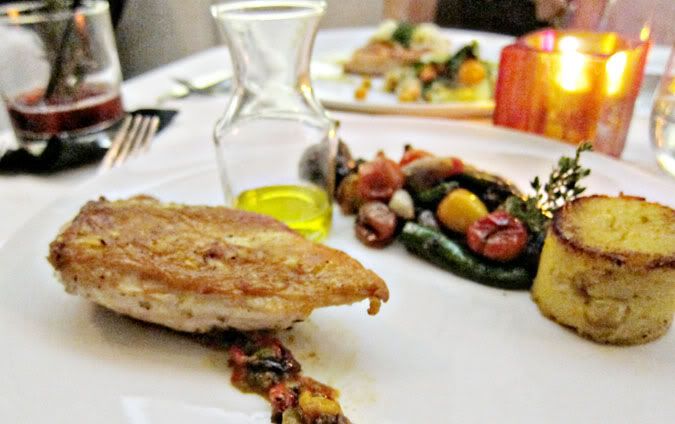 Poulet Aux Legumes de Provence.
Dessert "Crostini" with cherry, mascarpone and pistachio.
Pot de Creme.
Took a trip out to WeHo for dinner at
Fig and Olive.
There's a definite emphasis on fine quality olive oils here. The wide assortment of extra virgin olive oil available (there and to take home) ranges from Meyer Lemon infused olive oil to White Truffle Olive Oil. The olive oils used were paired really nicely with the dishes. The meal didn't disappoint and I would come back here for their Crostinis alone.
Fig & Olive