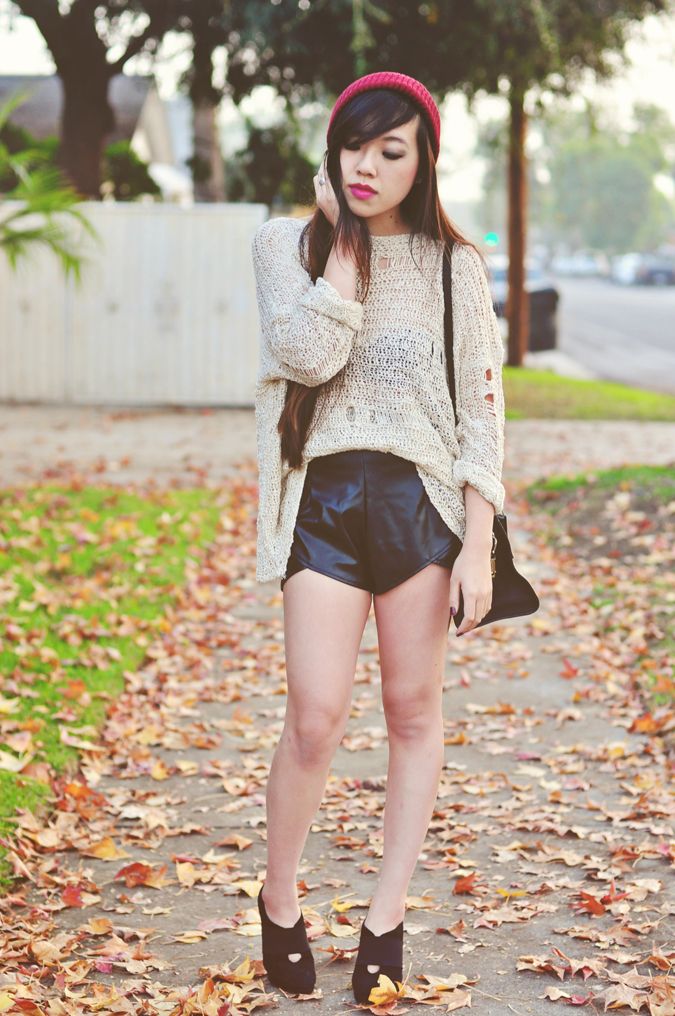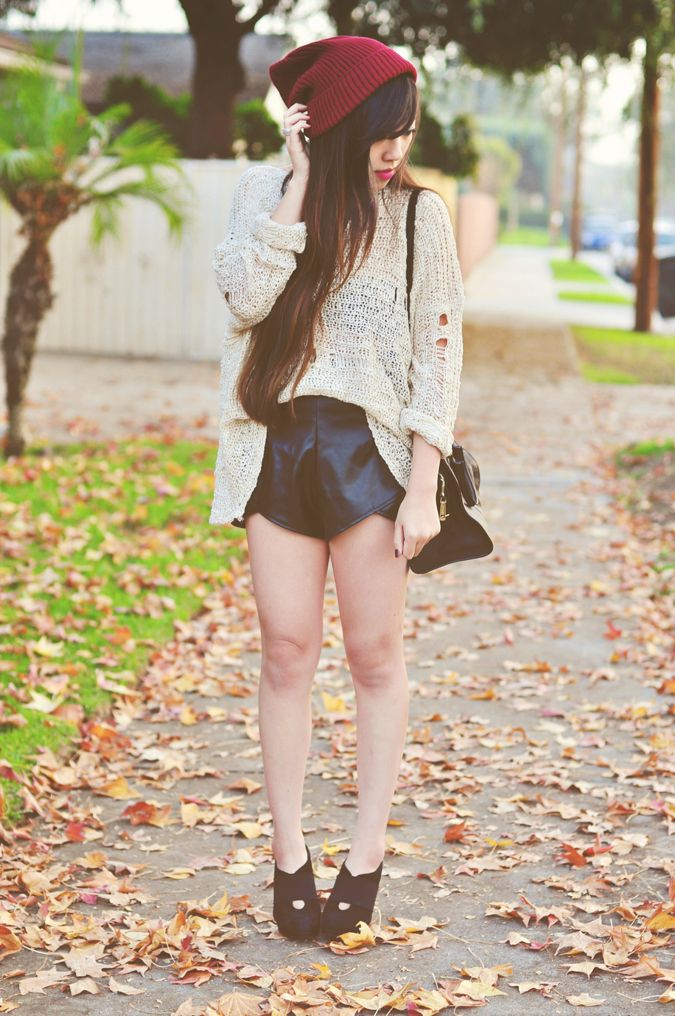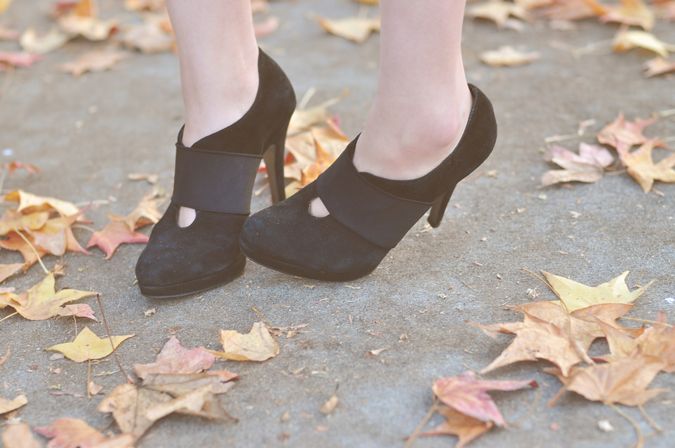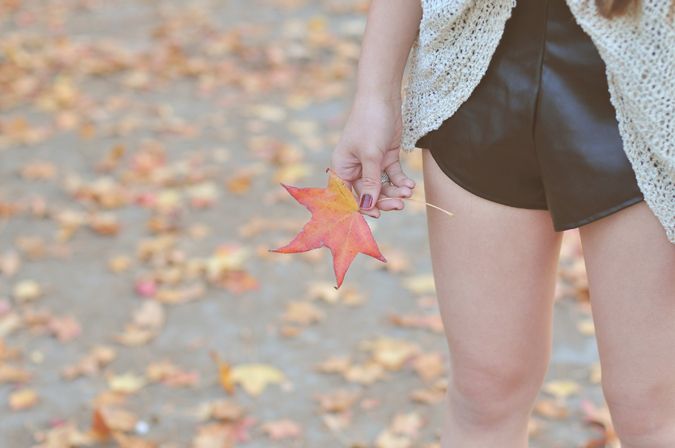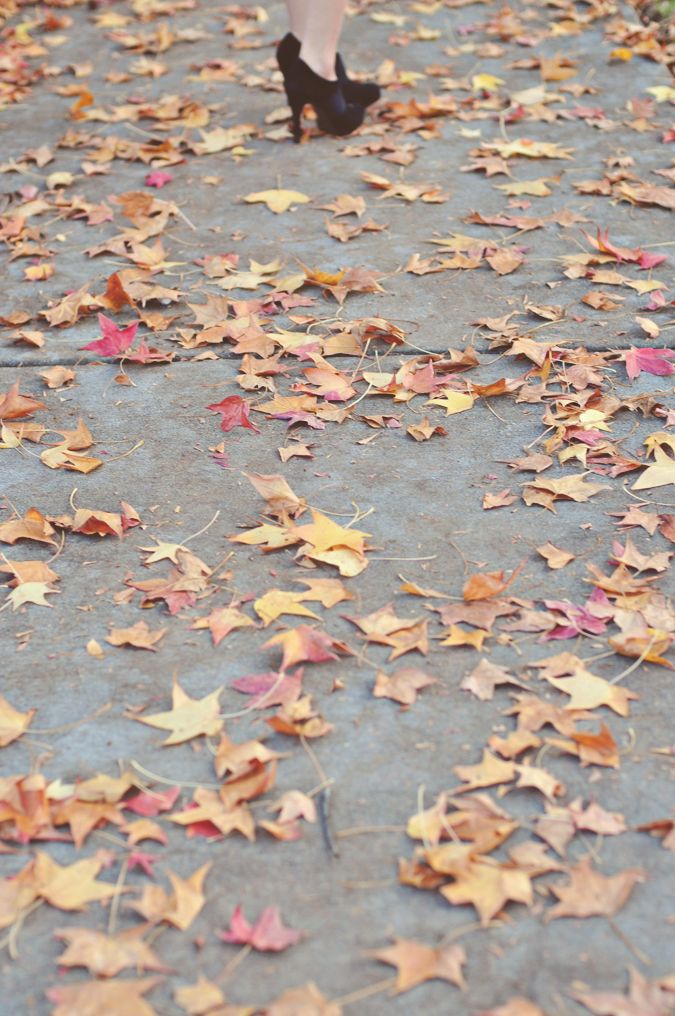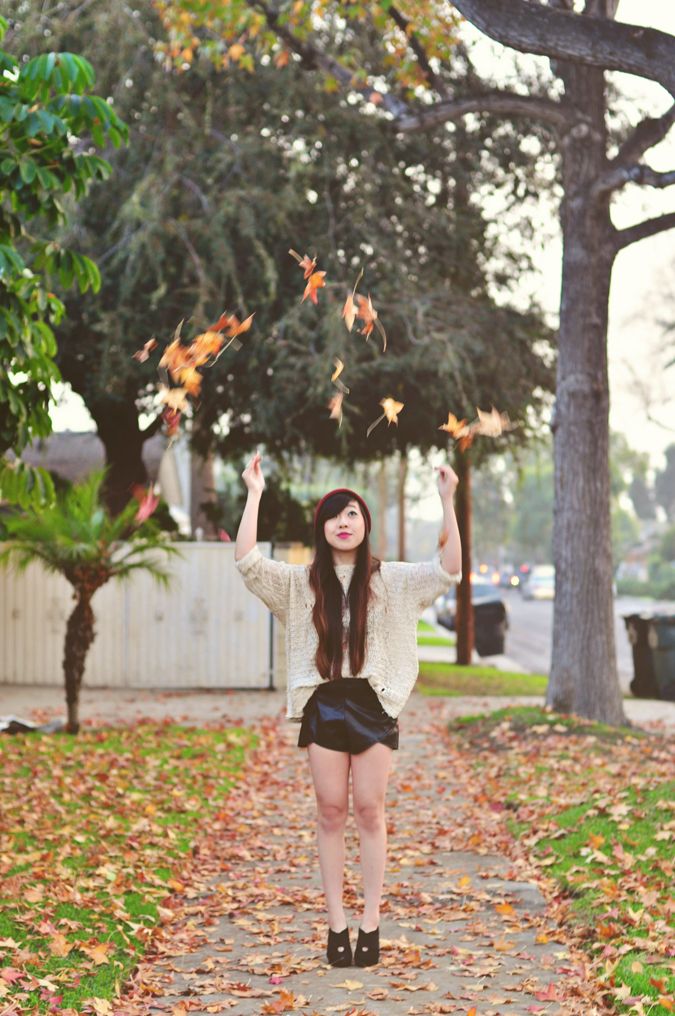 Sweater, 2020ave. Shorts, 2020ave. Beanie, Asos. Bag, YSL Cabas Yves Saint Laurent. Shoes, Jessica Simpson.
Despite the random heat waves we've been getting in L.A., there have been some pretty chilly winter days. I'm talking 50-60 degree weather. On those given days, I like to keep my noggin nice and warm with a beanie. This one in particular has been a favorite of mine. The gorgeous bordeaux/oxblood/burgundy color has been an ongoing fall/winter trend and I'm loving it. The color on my lips (M.A.C. Hang Up) just nearly matches. The holey knit is a great layering piece on the colder days with layers underneath like what I did or worn with a coat over it since it's light enough. It can also be worn alone on the warmer days. I especially love the hem on these little pleather shorts! This particular cut really elongates the legs.
So a little about this shoot. I was walking past this area of fallen leaves and what happens? The leaves begin to fall from the trees all around me! No joke. There's something about these autumn leaves and the array of colors that comes from it that just remind me of that quintessential beginning of fall day. It also makes for a great photo op!